Concertina Razor and Barbed Wire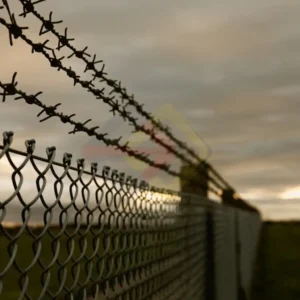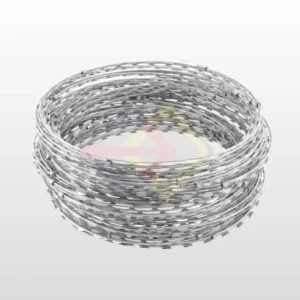 Concertina Razor
Concertina coils are the most popular high security fencing for military and high grade residences safety. Two main types available for concertina coils: one is the single coil and the other is crossed concertina coils. It has bright and beautiful blade of various types, offers good corrosion resistance. Galvanized razor wire can be supplied in straight line razor wire, single coils razor wire or crossed concertina razor coils. It is mainly used for no climb wall toppings.
Concertina type razor coil wire is installed with clips and it runs in natural loops on walls.
Concertina Razor wire Blade types:
BT-10, BT-12, BT-18, BT-22, BT-28, BT-30, BT-60, BT-65, etc.
Galvanized Barbed
Wire Galvanized Barbed Wire is produced in IOWA type, with 2 strands, 4 points. Barbs' distance 4 inches (Tolerance + – 1/2″). Galvanized Barbed Wire offered by us is suitable for industry, agriculture, animal husbandry, dwelling house, plantation or fencing.
PVC Coated Barbed
Wire We offer barbed wire with different treatment, like PE or PVC coated. Core of PVC Coated Barbed Wire can be galvanized iron wire or black annealed iron wire. A variety of colors like green, blue, yellow, orange, gray, is available with PVC Coated Barbed Wire offered by us. However most commonly used color is green.
Tensile strength of Standard PVC Coated Barbed Wire is 30-45 Kg/Sq.mm
Product Specification Chart
Concertina Razor Barbed Wire
Barbed Wire

Electro Galvanized, PVC Coated