Perforated metal sheets offer a valuable combination of aesthetics and practicality. These architectural elements can be extensively customized, with a wide variety of patterns available. Perforated metal can help a structure stand out with a memorable appearance and address a number of issues common to midsize and large buildings.
Let's look at some of the most commonly used designs in perforated metal sheets that can provide help to your next project to be uniquely memorable.
This is a repetitive pattern with an aesthetic look. It is not completely restricted to square shaped grids but can also be rectangular or any other shape.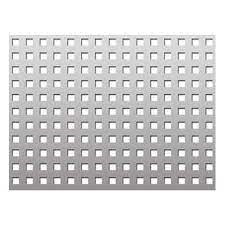 This pattern is widely used for various indoor and outdoor applications. They are used to make facades, privacy screens, window nets, fences, etc. The honeycomb-patterned sheets are highly versatile.
The mesh pattern consists of small holes gathered close together. It has fine and intricate detailing. It can be extremely useful to manipulate sunlight exposure. They are also used as privacy screens and window nets. The size of the mesh can be customized.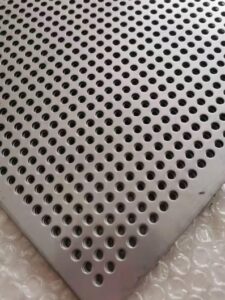 This is a popular upcoming pattern used in a variety of applications. It has a classic and aesthetic look with fashionable finishing. It is a trending design seen mostly as sunscreens. The herringbone design has also been adopted by the fashion industry. Soles of shoes and sneakers have this design. It has a zig-zag parallelogram type design which is very visually pleasing with neat designs.